WHO publishes that 3709 million people have Herpes Type 1: The Facts about Herpes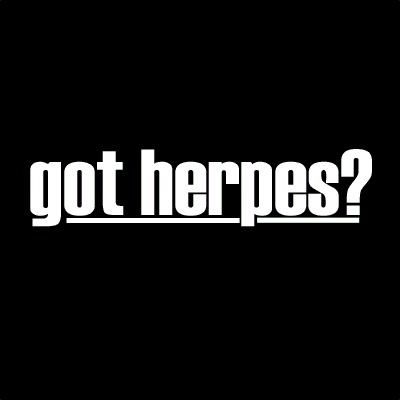 WHO publishes that 3709 million people have Herpes Type 1: The Facts about Herpes
The World Health Organization published a new study stating that that 3709 million people (range: 3440–3878 million) aged 0–49 years had herpes simplex virus 1 infection in 2012 (67%), with highest prevalence in Africa, South-East Asia and Western Pacific.
I saw a plethora of articles mentioning this study this past week. The problem lies in the fact that most of them didn't explain what this exactly means.
Herpes virus is one of the most common viruses worldwide, yet it seems to be the most misunderstood.
The truth is we all know someone with herpes virus. Either oral or genial or both. I have seen the psychological effects that the diagnosis plays on a person due to the stigma associated with contracting this so common, yet still taboo virus. Therefore, I am going to attempt to straighten out the facts as best I can. Here we go:
1)There are two strains of Herpes Simplex Virus, HSV: HSV-1 and HSV-2. Although HSV-1 is more commonly found on the mouth and HSV-2 is more commonly found on the genitals, because we are out of the dark ages and people commonly engage in oral sex you can find either strain on either place. This is a concept that I still see even practicing physicians not totally get.
This is also one of the true implications of this WHO study. They stated that 50% of new HSV-1 infections among 15-49-year-olds are genital, an estimated 140 million (range: 67–212 million) people had prevalent genital HSV-1 infection, most of which occurred in the Americas, Europe and Western Pacific.
2) Herpes is probably best known for the sores and blisters it causes. These sores can appear around the lips, genitals, or anus. The place where the sores first appear is the original site where the virus entered your body.
Oral herpes is spread usually from oral to oral contact.
Genital herpes can be spread through direct contact as well, most often during sexual activity. It is most easily spread through direct contact with a sore. So avoid sex during the time of an outbreak!!! However, it also can be spread even if you do not see a sore.
So it is not an out of sight, out of mind situation. If a tree falls in the forest and no one is there to hear it, you still have herpes.
And although wearing a condom decreases your risk of transmission, it does not eliminate it because there can be viral shedding from areas that are not covered by the condom.
As Lena Dunham famously quoted in the second episode of Girls, the "stuff that gets up around the sides of condoms."
It's that stuff.
The way it is transmitted orally…well I don't think I have to draw a picture, but if you have a partner with oral herpes, cold sores, do not let them perform oral sex on you when they have an active sore!
3) Many people infected with herpes have no symptoms, aka are asymptomatic. And many people who have been exposed are actually completely unaware. Most women with genital herpes are asymptomatic.
When symptoms do occur, they can be mild (only a few sores) or severe (many sores). Symptoms usually appear about two to ten days after the herpes virus enters your body. You may feel like you have the flu. You may get swollen glands, fever, chills, muscle aches, fatigue, and nausea. You also may get sores. Sores appear as small, fluid-filled blisters on the genitals, buttocks, or other areas. The sores often are grouped in clusters. A stinging or burning feeling when you urinate also is common.
The first bout with genital herpes may last two to four weeks. During this time, the lesions break open and "weep." Over a period of days, the sores become crusted and then heal without leaving scars.
4) When and if they strike again,  you may feel burning, itching, or tingling near where the virus first entered your body. You also may feel pain in your lower back, buttocks, thighs, or knees. These symptoms are called a prodrome. A few hours later, sores will appear. Sores heal more quickly the second and third time around—within three to seven days in most cases. Also, repeat outbreaks usually are less painful. Recurrences vary. Some people have an initial outbreak and then never again. On the other hand, some people have four or more recurrences a year. Genital HSV-1 is less likely to reoccur than genital HSV-2.
5) Regarding testing, if you have a painful lesion it can be tested and sent to the lab by your physician.
In addition, if you believe you have had a recent exposure your blood may be tested for antibodies. Antibodies that may show a recent infection may be found in your blood within four to seven days of exposure. Antibodies showing an old infection can show up between two to twelve weeks and persist forever.
The test does not indicate where the herpes virus is: mouth or genitals.
This is why I don't routinely screen for herpes in the blood unless someone has a lesion or a known exposure because then you can have a positive herpes blood test, but don't know if the exposure was on your mouth or genitals, which you can imagine can  cause a huge amount of stress and confusion.
6) In terms of treatment, as you may know; you can't get rid of it, but you can treat an infection to shorten the duration and intensity. In addition, you can take medication daily that can decrease the rate of another outbreak and also the risk of transmission to a sexual partner.
So that is the run down of herpes. I hope this clears up (no pun intended) any confusion.
I'd love to wrap this up with some funny comment…but it's herpes…there is just nothing funny about it. But it's also important to know more people than you know have it; so talk about these things before you have sex with someone. Always have sex with someone who will tell you the truth. And if you happen to get it, remember you aren't a freak or a leper, you are truly amongst millions.